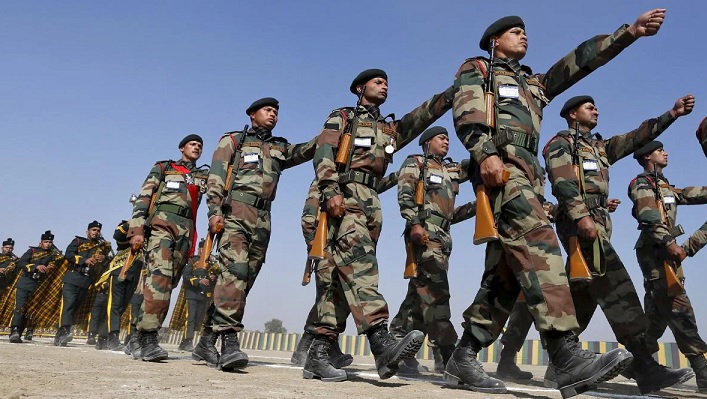 Read Time:
1 Minute, 12 Second
India is no less than the world's most powerful country in terms of military investment. India is committed to enhancing and strengthening its military capabilities. According to the Stockholm based institute, India's military spending was up by 0.9% from 2020 and by 33% from 2012. India ranks third in the world in terms of military spending by the report. America and China are the only two nations ahead of India. The main thing is that only 5 countries spent 62 per cent of the total expenditure on military power last year. The five countries are the United States, China, India, the United Kingdom and Russia.
Read Also – Russia seeks additional medical aid from India
While U.S. spending is slightly lower than before, military spending in India and China has risen sharply. While the economies of many countries have collapsed due to Corona pandemic, it has no effect on the military spending of India and China.
Last year, India's military spending was $ 76.6 billion, compared to $ 801 billion in the United States and $ 293 billion in China. If the total military expenditure in the world is taken into account, the 2021 all-time record has touched. This year, the world's military spending is estimated at $ 2.1 trillion. In 2021, the military spent 0.7 percent. That would be a total of American $ 2.113 billion.
Submit your news at Articles News- International News Portal