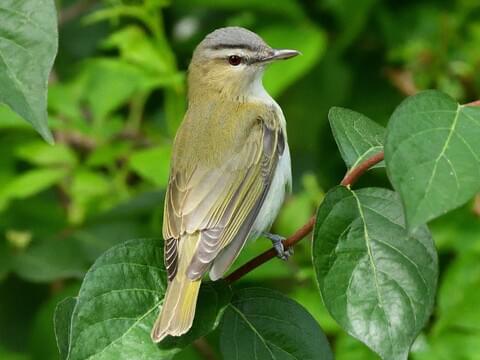 Read Time:
3 Minute, 46 Second
In the world we are likely to see a bird or hear them sing. Whether we are in a city, up a mountain, in the rainforest or even the desert we will be see more than thousand of species birds in the world living there. It is easy to focus on the rare birds of the world; the birds that frequent our backyards here in North America are just as fascinating. Lets known about some most common birds in North America and learn how they thrive there.
Mourning Dove
Mourning Dove is a beautiful tan with grey edged wings and black flecks. It is believed that this is an adaptation to warn others that there is danger nearby. They are the only bird on this list that is legal to hunt. So their numbers are monitored. They are seen from coast areas in the United States. They are foraging in bare patches of ground, gathering seeds and grit.
Northern Cardinal
The Northern Cardinal is one of the most popular birds in the United States and the state birds of seven different states. There are 120 million cardinals in North America. It is a fairly large and beautiful songbird. Males are brilliant red while females are brown with reddish tinges. They tend to feed mostly on fruits and seeds. They also thrive near urban areas and are frequent visitors to bird feedings. So their population is growing and spread across most of North America.
House Sparrow
House Sparrow is small, chunky and short black birds. Males have darkly striped wings with a grey underside and dark tan and grey head while females are much lighter with darkly striped wings and a buff tan colour overall. They originated in the Middle East and spread worldwide. Approximately 540 population of house sparrow lived in North America. They thrive in cities and farmlands. They lived around humans for centuries.
American Robin
American Robins are view in North America as a sign of spring as they pull earthworms up out of the ground. It is a beautiful bird with 320 million of population. They have a red orange underside, gray wings and back and a slightly darker head. They thrive anywhere. They spend their winters with large groups in Medico.
Red-eyed Vireo
Red-eyed Vireo is a small and stocky songbird. Their population is nearly 130 million spread across Canada and the eastern United States. They migrate south for the winter and spend the season inn eastern Mexico. They prefer large expanses of deciduous forest. About their food they are approaching fall migration the amount of fruit they eat rises and in the winter, they eat almost exclusively fruit.
Yellow ramped Warbler
Yellow ramped Warbler is a small, striking and active bird. They spend their summers in Canada and then migrate southeast to the Eastern United States and Mexico. They spend their time foraging in the outer tree canopies of coniferous forests, often darting out after bugs.
Red-winged Blackbird
Red-winged Blackbird is a very common bird in North America. It is a medium size, stocky birds with about 150 million populations. Males are the ones people normally see while females are prefer to hide unseen in the undergrowth. Males are with black body and striking red and yellow shoulder patches while females are brown.
European Starling
European Starling is the most numerous songbirds of North America. They are a blackbird with an iridescent sheen and a long pointed bill. They are literally pushing the native birds and steal their nests. They have been particularly detrimental to bluebirds and woodpeckers.
Chipping Sparrow
Chipping Sparrow is a slender and small bird with buff brown with darkly streaked wings and back and a reddish cap on their heads. They thrive in open woodlands and forests with grassy clearings across North America. They have a breeding range with 230 million of population through Canada and the Northern United States.
Dark-eyed Junco
Dark-eyed Junco is a small bird with dark grey or brown colour with white outer tail feathers. Their estimated population is 630 million. These birds can nest up to 3 times a year, they can be found everywhere in North America except for southern Mexico and Canada.
Birds have beautiful feathers, a lighter bone structure and the method in which they feed and their respiratory, circulatory and digestive systems are different from mammals and animals. So they are special.